02/21/2018
WebPJS - Google's new image format WebP for not supported browsers (with alpha-channel)
07/04/2017 Libwebp JavaScript v0.6.0 with alpha, lossless and ANIMATION support [Link]
04/26/2017 Happy Birthday! Ogg Vorbis JavaScript Decoder for every browser is 5 years online. Today is source code release! [
Link
]
03/27/2017 Guetzli.js - A JavaScript JPEG Encoder + WebAssembly support [
Link
]
03/16/2017 BrotliHaxe - hand ported decoder & encoder of Brotli in haxe. Result: readable JavaScript, PHP, Python, Java & C# [
Link
]
2017 Soon: Libwebp JavaScript v0.6.0 decoder and WebPJS 0.0.3
01/24/2013 Preview: Libwebp JavaScript v0.2.0 with alpha and lossless support [
Link
]
01/01/2013 Happy New Year! More new WebPJS and WebP in PHP news soon!
10/28/2012 Source code of "VP8 - WebM JavaScript Decoder for every browser" on github.com, now!
Goto GitHub.com
05/04/2012 Ogg Vorbis JavaScript Decoder for every browser
Try it out!
02/07/2012 New link: VP8 - WebM JavaScript Decoder for every modern browser
Try it out!
01/06/2012
Snapshot: 01/13/2012:
Experimental
: WebP lossless decoder in javascript
Link
12/12/2011 Update: WebPJS 0.0.2 is release
Follow code can you add in the header or anywhere on your website:
<script type="text/javascript" src="js/webpjs-0.0.2.min.js"></script>
or this code. This code only load the js file when webp not supported by browser & is PageSpeed optimized:
<script>(function(){var WebP=new Image();WebP.onload=WebP.onerror=function(){
if(WebP.height!=2){var sc=document.createElement('script');sc.type='text/javascript';sc.async=true;
var s=document.getElementsByTagName('script')[0];sc.src='js/webpjs-0.0.2.min.js';s.parentNode.insertBefore(sc,s);}};
WebP.src='data:image/webp;base64,UklGRjoAAABXRUJQVlA4IC4AAACyAgCdASoCAAIALmk0mk0iIiIiIgBoSygABc6WWgAA/veff/0PP8bA//LwYAAA';})();</script>
Download:
This two files must in the same directory. right-click -> save as
Soon!
webpjs-0.0.3.min.js
WebPJS Browser support





New:


Background-Image from Stylesheet: .webp-bg { background-image:url("images/fruit.webp"); }
Background-Image from style attribute in tag: <div style="background-image:url('images/2.sm.webp'); width:500px; height:214px;"></div>
Image from img-tag: <img src="images/3.sm.webp" width="300" alt="Frame 10 of the \"Parkrun\" sequence 3">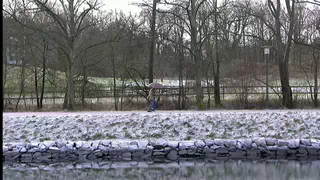 <img src="images/fruit.webp" width="200" height="400" alt="This was my first image in/for alpha channel">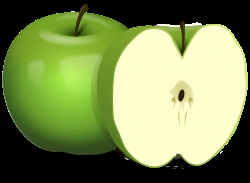 <img src="images/5.sm.webp" alt="Fire breathing \"Jaipur Maharaja Brass Band\" Chassepierre Belgium 5">

Extern Image-URL: <img src="http://www.hohenlimburg.org/webpjs/1.sm.webp" alt="Nærøyfjorden, Norway - from Breiskrednosi. UNESCO World Heritage 1">